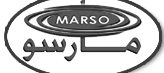 Feel free to contact us with any questions you may have, as well as any requests for further information, catalogs, technical data sheets (TDS), or samples.
Address: Abu Rawash Industrial Area, Giza, Egypt
Phone: (+202) 36-580-192
For local inquires
For Export
If you're struggling to finish your paper, you might be asking yourself: Who could create my research papers for me cheaply? This article will help you to finish your assignment. Although the costs of research paper writing services can seem costly, https://dailyiowan.com/2021/08/03/4-most-in-demand-essay-writing-services-in-2021-updated-ranking/ the quality of the content they provide can far surpass what you expect. Also, you can be sure that they will provide you with a quality paper. Actually, many businesses will provide customers with custom papers written by a qualified academic.